American Hardware & Lumber Insurance is overseen by the Member Insurance Ltd. Board of Directors, a strong, balanced blend of store owners and corporate executives whose exceptional knowledge and considerable experience strategically guide and support the delivery of long-term value to the Company.
The Board
The Board currently consists of 9 directors who oversee the sound and prudent management of the Company through the development and implementation of sound corporate governance policies and procedures. The Board meets at least three times a year to discuss the Company's underwriting, claims management, investments, general
risk management, strategy and financial performance. To ensure that the Board members act in the best interest of the Company, each director is required to sign an Annual Statement of Business Ethics at the beginning of each year and to promptly declare any actual or apparent conflicts of interests.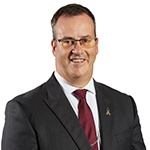 Rob Gardiner
Damariscotta Hardware and Randolph Hardware, Maine
Rob Gardiner serves as Chairman of the Member Insurance Ltd. Board and was elected to the Board in 2016. He currently owns and operates Damariscotta Hardware and Randolph Hardware in Maine.
Damariscotta Hardware was founded in 1955 by Rob's mother and father, Rob started working there in 1976, at the age of 12, gradually taking on more responsibility and then becoming President when his father semi-retired in 1996. After joining Do It Best in 2000, Rob moved the business further up Main Street, building a brand new larger building in order to expand the business. He added additional lines and products, as well as a rental department. In 2015, he added a second location in Randolph, Maine.
In addition to his duties at the store, Rob was a basketball coach for eleven years for the local High School. He also had over twenty years of volunteer service as a firefighter and Second Assistant Chief for the Damariscotta Fire Department. He and his wife Roxann have three children.
Earl Van Buskirk
Owner of Island Home Center & Lumber, Vashon, WA
Earl Van Buskirk was elected to the Member Insurance Ltd. Board in 2021. Earl currently co-owns and operates Island Home Center & Lumber, located in Vashon, Washington.
Earl began his career in the lumber business, working in a small lumberyard during summers and weekends. After a four-year tour of duty with the United States Coast Guard, he graduated from Sales Training Inc. at the top of his class and was the class graduation speaker.
He joined Palmer G. Lewis Co., a wholesale building products supplier on the West Coast. He held various positions, winning many sales and performance awards: Salesman, Operations Manager, Division Manager, and Corporate Sales Manager; these positions were in Washington, Oregon, and California.
He purchased a small lumberyard on Vashon Island, WA, in 1988 with three employees and has developed the business into a complete Home Center on eight acres, employing 50 team members, and is a Do it Best Corp. member-owner.
Through the years, the business has been recognized for top performance, winning many industry awards, and featured in industry trade articles.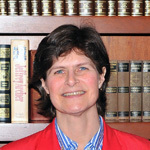 Linda Johnson
Village True Value Hardware, Western Springs, IL
Linda serves as a director of the Member Insurance Ltd. Board and currently owns Village True Value Hardware in downtown Western Springs, Illinois, twenty miles southwest of Chicago. Founded in 1954 by her parents, Ed and Audrey Johnson and business partner Tony Longo, the store has expanded over the years from one to four store fronts in this bedroom community of Western Springs. In 1962 the Johnsons became sole owners of Village True Value, incorporated, and have since been proudly serving the western suburbs.
After spending eight years in international marketing and sales, Linda determined that working with her family in the hardware business was an exciting opportunity and in 1989 it became her full time occupation and since then she has been involved in every aspect of running the hardware store. Linda now runs the hardware store with the support of her competent managers since her father passed away in 2002. Her mother, Audrey still comes in one day of the week to keep everyone in line. The same founding principle of "the customer comes first" is followed today as it was in 1954 when the store was founded.
Linda has served on True Value's Marketing Council, True Value Rewards Loyalty Council, Illinois Retail Merchants Association Board and served as its' Chairman two years, North American Retail Hardware Association Board and served as its' Chairman in 2011-12 and the Midwest Hardware Association Board of Directors. Locally, Linda has served her community as President of her local Business Association, Chairman of the West Suburban Chamber of Commerce and Industry, board member and Chairman of the LaGrange Memorial Hospital Foundation, and has been named Citizen of the Year for Western Springs as well as a recipient of the State of Illinois Volunteerism Award and the West Suburban Chamber Woman of the Year. In addition, Linda is an active member of the Rotary Club of Western Springs and has held the job of President twice. She has also served on the Economic Development Commission for the Village of Western Springs.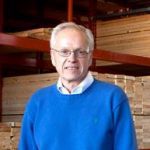 Steve Hawkinson
People's Do it Center, Galesburg, IL
Steve Hawkinson was elected to the Member Insurance Ltd. Board in 2017. He is the owner of People's Do it Center in Galesburg, IL. Steve manages the store in Galesburg and also operates a Do it Center in Monmouth IL. These stores are full line hardware stores along with Home Center, lumber, Stihl power equipment and Rental departments.
Steve joined the family business in 1974 after graduating from Cornell College where he majored in math and physics. He says his greatest honor in business was being able to work with his Father for 25 years
Steve has been active in his local church, the Covenant Church, where he has served on the diaconate, trustees, and was church chairman. He has served on the Galesburg YMCA board and served as it's chairman. He has also been involved with his local Rotary club, hosted a foreign exchange student and served as club president. Steve served on the Do it Best board from 1994 to 2003 and served as board chairman in 2003.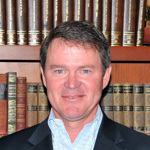 Scott Reynolds
President of Member Insurance Ltd. and CEO of American Hardware & Lumber Insurance
Scott joined American Hardware & Lumber Insurance in 2011, and was elected to the Member Insurance Ltd. Board the same year. He is responsible for the overall operations of American Hardware & Lumber Insurance and Member Insurance Ltd.
Scott brings over 25 years of insurance industry experience in numerous senior level roles. Prior to American Hardware & Lumber Insurance, Scott was the President of United National Group, a specialty insurance company that focuses exclusively on the program market.
Prior to United National, Scott served as President of the Specialty Underwriting Division of AmWINS Group, Inc., where he oversaw their program business from 2006 to 2008. Scott also served as AmWINS Chief Actuary from 2002 to 2006. Prior to AmWINS, Scott was at Royal & SunAlliance USA where he managed the finance and actuarial departments.
Scott has a Bachelor of Sciences degree from Appalachian State University in Statistics. Scott is an Associate of the Casualty Actuarial Society, a Member of the American Academy of Actuaries and is a licensed insurance producer and surplus lines agent throughout most of the United States.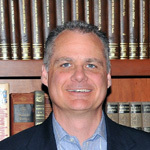 Doug Roth
Director of Financial Reporting, Do it Best Corp.
Doug Roth was elected to the Member Insurance Ltd. Board in 2012. He is the Director of Financial Reporting of Do it Best Corp. His responsibilities include general accounting, treasury and cash management, investment activities, tax affairs, oversight of company's retirement and health/welfare plans, and the Accounts Payables (inventory and drop ship invoicing) and Accounts Receivables (member-owner accounts) departments. Effective June 1, 2012, Doug will assume responsibilities as CFO/Vice President of Finance. As such, he will oversee and direct the co-op's future financial operations and strategies.
With a background in bank management and public accounting, Doug joined Do it Best Corp. in 1999, as internal auditor and instituted a variety of protocols to ensure continued financial stability. He managed major initiatives in safety, and identified areas of risk and potential exposure, as well.
He's served on the boards of the American Heart Association (2008-2011), the Indiana CPA Society (2006 – 2010; Chairman 2010; Leadership Cabinet 2010-present), Associated Churches (2011-present), and the City of Fort Wayne Audit Committee. He also participates in Leadership Fort Wayne.
Doug is a graduate of Indiana University and holds a baccalaureate degree in Political Science and certification in Accounting, along with a CPA designation.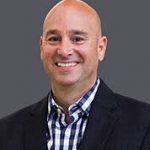 Chris Kempa
Chief Executive Officer of True Value Company
Chris Kempa serves as chief executive officer of True Value Company, one of the world's leading hardlines wholesalers with over 70 years of experience serving independent hardware retailers. Kempa joined the True Value Company in November 2019 and previously served as chief commercial officer, where he rapidly implemented and executed an integrated merchandising, sales and pricing go-to-market strategy. Kempa has a long track record of successfully leading businesses in the retail channel and has over 25 years of experience in the product distribution sector. He comes to True Value from ORS Medco, where he most recently served as chief executive officer and group president. Prior to that he was an officer at Grainger with responsibility for its international business. Kempa holds an MBA from Lake Forest Graduate School of Management, as well as a master's certificate in project management from George Washington University.
Carolyn Epstein
Chief Financial Officer at Dr. Ike's Home Centers